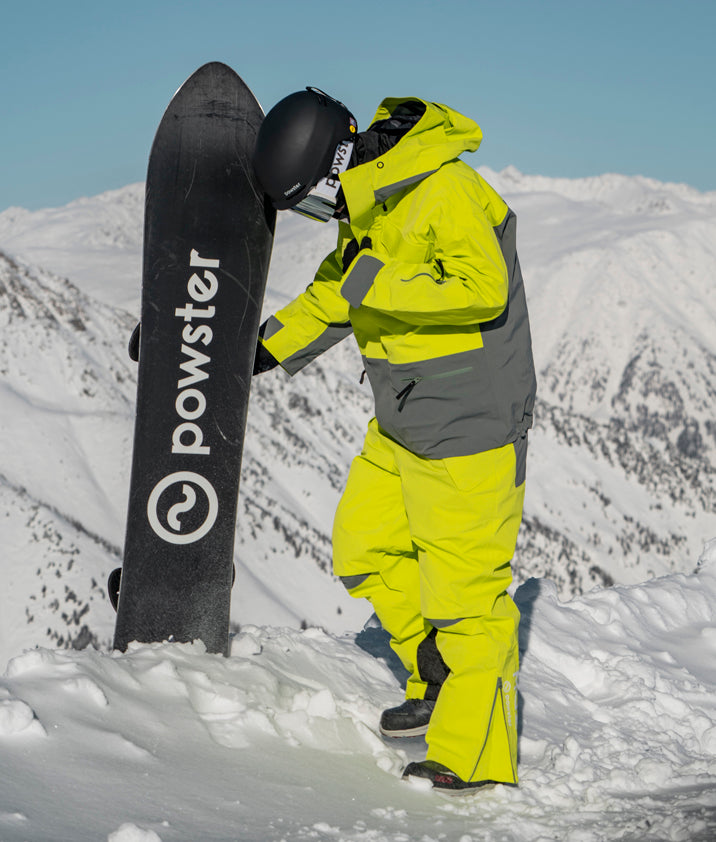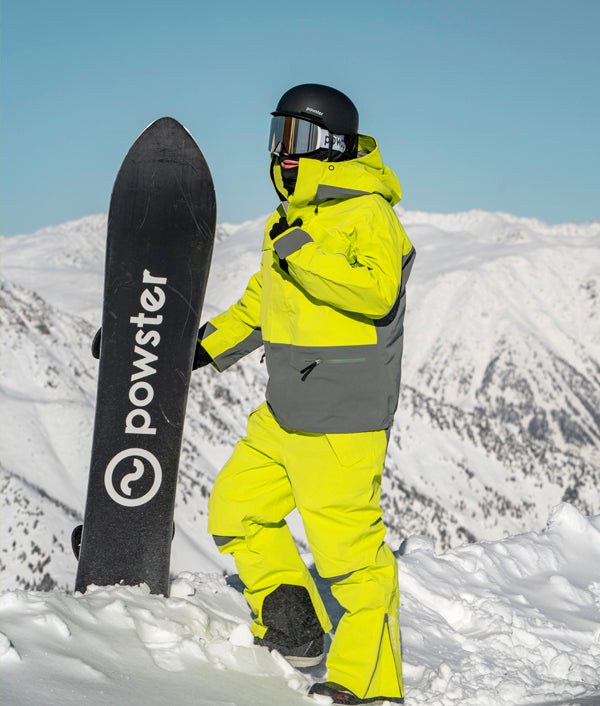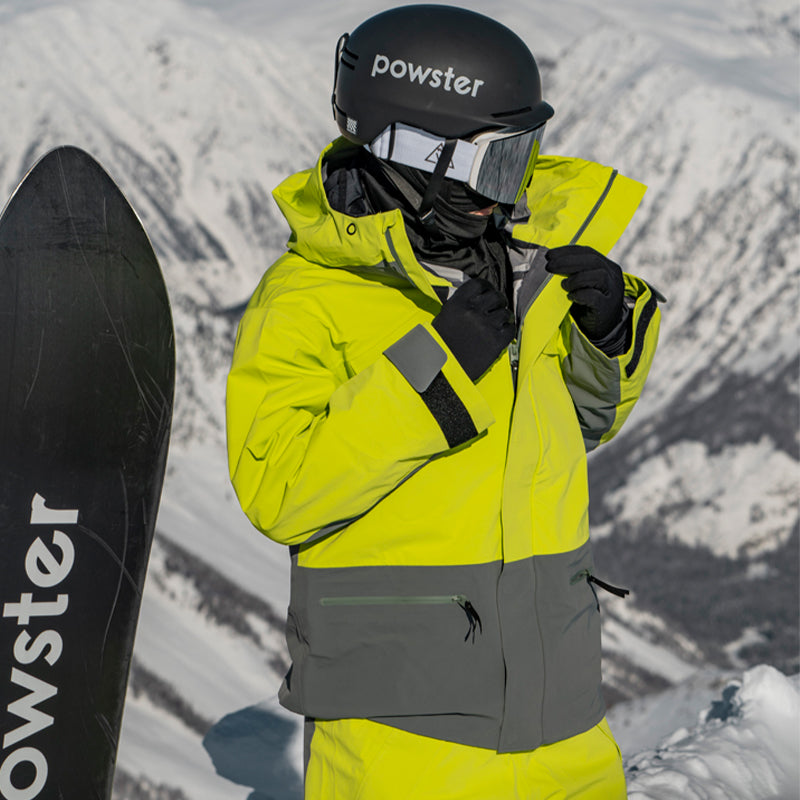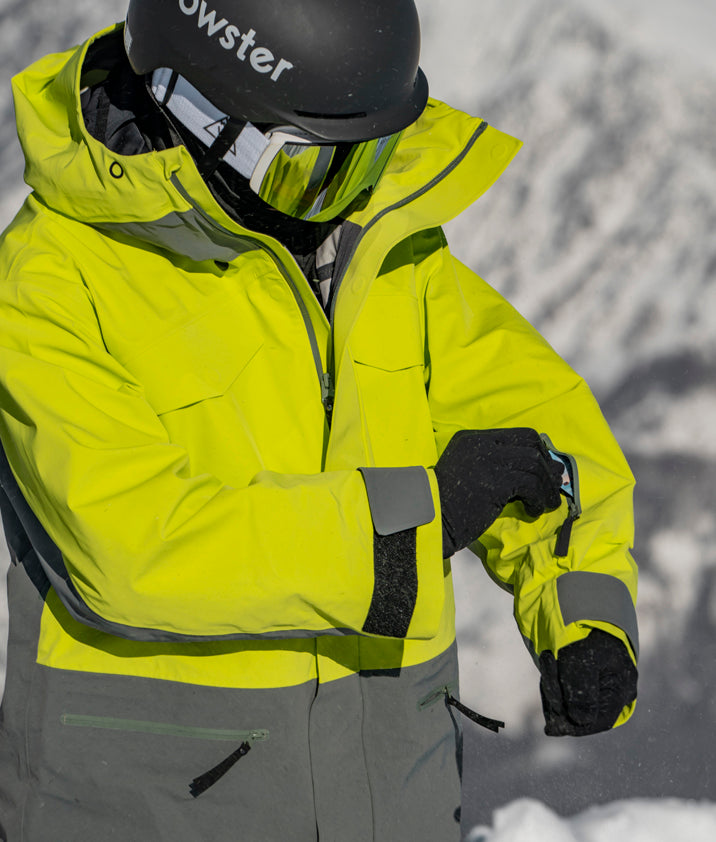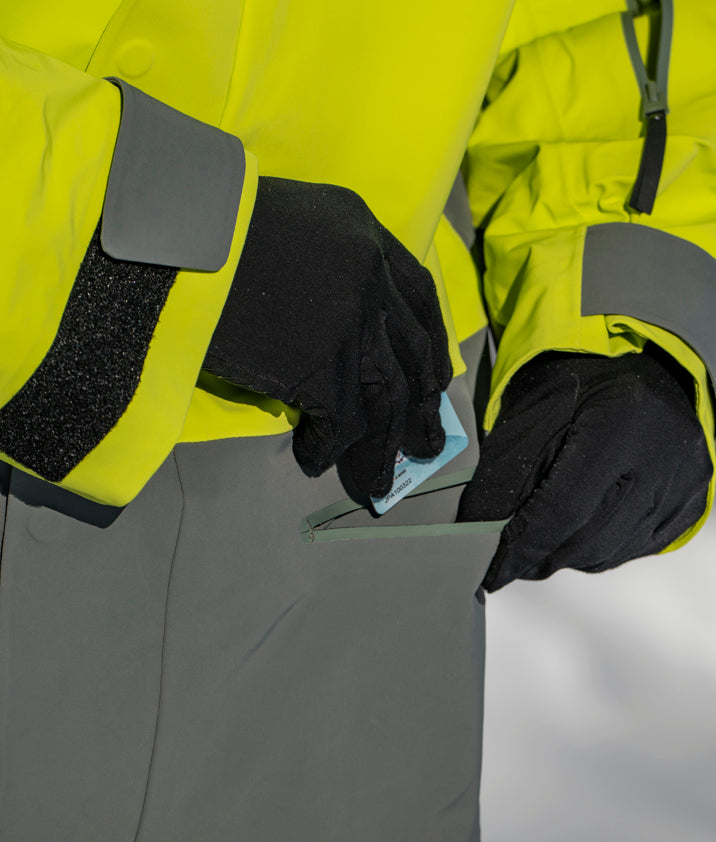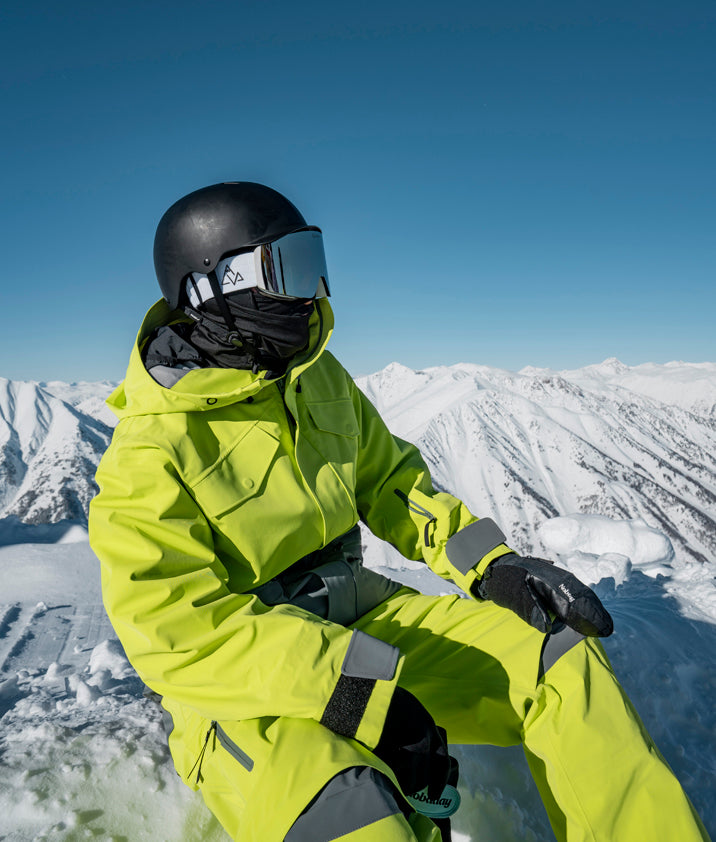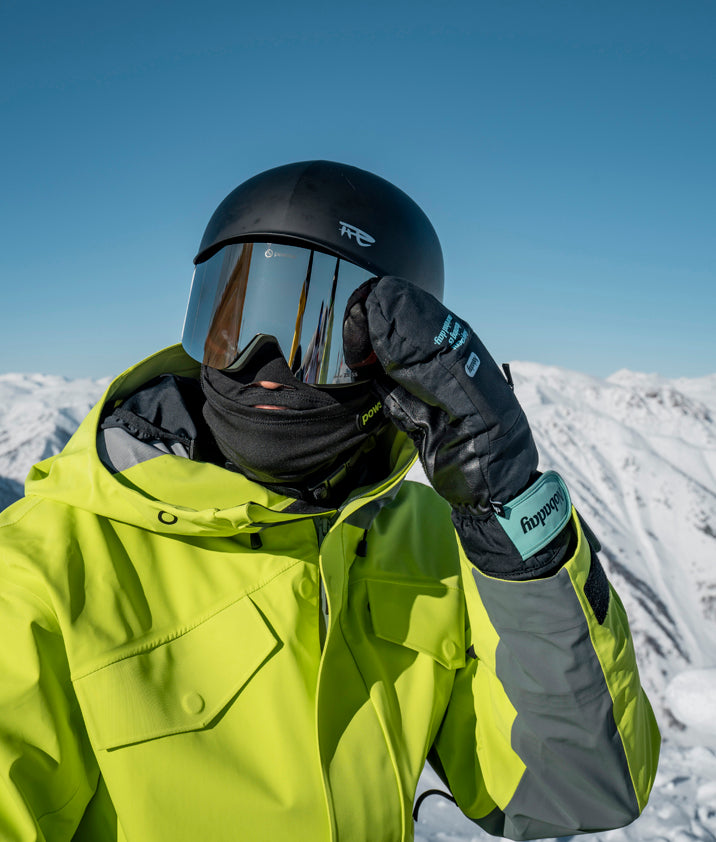 Dermizax Ski Jacket Neon [MUZ]
Free shipping and free returns
30 day right of return
Delivery time 4-10 business days
DESCRIPTION

FEATURES


WARRANTY AND RETURNS
This Snow jacket is specifically designed for backcountry adventures during mid-winter storms. Its three-layer shell provides optimal protection and coverage for all weather conditions, allowing you to ride with confidence. The fit and feel of this jacket is tailored for backcountry use, ensuring maximum mobility and comfort. With its storm-ready design, this Snow jacket is the perfect choice for any winter adventure.
• Toray DermizaxTM 20k / 15K
• 4-way Stretch fabric
• RECCO advanced rescue technology
• Free shipping and free returns
• 30 day right of return
• Delivery time 4-10 business days
DESCRIPTION
This Snow jacket is specifically designed for backcountry adventures during mid-winter storms. Its three-layer shell provides optimal protection and coverage for all weather conditions, allowing you to ride with confidence. The fit and feel of this jacket is tailored for backcountry use, ensuring maximum mobility and comfort. With its storm-ready design, this Snow jacket is the perfect choice for any winter adventure.
FEATURES
• Toray DermizaxTM 20k / 15K
• 4-way Stretch fabric
• RECCO advanced rescue technology
WARRANTY AND RETURNS
• Free shipping and free returns
• 30 day right of return
• Delivery time 4-10 business days
Size Chart
How To Measure
Men's Outerwear & Apparel Size Chart
Size
S
M
L
XL

Arm(in)

Arm(cm)

37-38.5

94-98

38.5-40.5

98-103

40.5-42

103-108

42-45.6

108-116

Chest(in)

Chest(cm)

36.6-38.9

93-99

38.9-40.9

99-104

40.9-42.9

104-109

42.9-46

109-117

Natural Waist(in)

Natural Waist(cm)

31-33

79-84

33-35

84-89

35-37

89-94

37-40

94-102

Hips(in)

Hips(cm)

37-38.5

93-97.7

38.5-40.5

97.7-103

40.5-42.5

103-108

42.5-45.5

108-115.5

Equivalent Women's Size
M
L
XL
XXL
Garment Inseam
Short
Regular
Tall

Body Inseam/ Inside Leg(in)

Body Inseam/ Inside Leg(cm)

30.5

77.5

32.5

83

34.5

88

All conversions are approximate. Fits may vary by style or personal preference.
How To Measure
Arms
Measure the distance from the middle of the back of your neck, over the top of the shoulder, along the outside of your arm, over the elbow to the prominent wrist bone, taken with the arm bent 90 degrees and the hand placed on the hip.
Chest
Place a tape measure under your arms and measure around the fullest part of your chest.
Natural Waist
Measure around your natural waist at the narrowest point.
Hips
Measure around the fullest part of your hips.
Body Inseam/ Inside Leg
Measure from the top of your inner thigh along your leg to the bottom of your ankle. If you like your trousers long, measure down the lower part of your foot.
Garment Inseam
Using a pair of pants that fit well, measure from the crotch seam to the bottom of the leg. For outerwear pants we recommend that cuffs do not pool in the front to stay clear of binding buckles and connection points.
what is Dermizax?
What is Dermizax? A waterproof, windproof, and wicking membrane of the highest quality
Dermizax is a waterproof, windproof, and wicking membrane that is specially developed to provide protection against all kinds of weather while remaining as comfortable as possible.
Dermizax membrane is a hydrophilic material that utilizes moving molecules, as opposed to most other membranes which have micropores. This offers a number of advantages and makes Dermizax shell clothing the very best on the market thanks to its high performance and superior durability.
Dermizax's main advantages:
MORE THAN 200% ELASTICITY:

The Dermizax membrane is extremely flexible. It has an elasticity of more than 200%. In practice, this means that the membrane can be stretched up to twice its own length in four directions. This ensures that Dermizax garments are very comfortable to move in, while reducing the risk of delamination during extreme activities.

REGULATES TEMPERATURE:

The moving polymer molecules also move faster at high temperatures or a high activity level. This means that breathability improves when you get hot and sweaty. When it is cold and you wish to retain excess heat, the polymer molecules slow down and the heat loss is reduced to a minimum.

DURABLE FUNCTION:

The Dermizax membrane does not have micropores that can be obstructed by dirt, or by salt crystals from salt water. It also prevents water from sticking to the pores and expanding when the temperature drops below freezing point. Dermizax™ retains its unique functions even when dirty and after many years of use.

EASY MAINTENANCE:

The high quality of the membrane endures even after innumerable washes with regular washing powder. In contrast, the quality of materials made from micropores deteriorate after each wash as the ceramic particles of regular washing powder clog the pores.

TOTALLY WATERPROOF:

The water column, i.e., the value of waterproofness, is min. 20,000 millimeters for Dermizax materials.

HIGH WICKING ABILITY:

Breathability is up to 30,000 g/m2/24h for 3-layer Dermizax™ and up to 40,000 g/m2/24h for 2-layer Dermizax.

CONTINUOUS DEVELOPMENT:

The Dermizax membrane is continuously developed, which means that we are able to offer new and improved products each year.

NO IMPREGNATION NEEDED:

There is basically no need to impregnate Dermizax garments. The garments will retain their waterproofness even after long-term wear and tear and innumerable washes in a washing machine. However, it may be beneficial to reimpregnate the outer fabric to ensure that the garment surface repels water more quickly and that it maintains its good breathability.
Dermizax NX - The next generation waterproof breathable technology
The Dermizax NX membrane provides maximum protection during particularly demanding activities and weather conditions. The wicking ability is twice as high as for traditional membranes (30,000-50,000 g/m2/24h for 2-layer Dermizax™. Despite this, Dermizax™NX membrane maintains the same high waterproofness that Dermizax™ is renowned for (minimum 20,000 millimeters). This is the ultimate fabric for those who want a waterproof garment with the best breathability on the market as well as extremely good freedom of movement that is ideal for active use.
Gore-Tex vs Dermizax Fabric Technology: Which is Better?
In today's article, we'll return to fabric technologies again with another comparison of two famous names in the outdoor sector.
Fabric technologies have revolutionized the outdoor market since the first years of their development because they made possible the creation of synthetic membranes that could have exactly the desired features.
By "playing" with the levels of waterproofness, breathability, and windproofness the various companies started to create hi-tech fabrics that catered to specific outdoor activities.
For example, for hiking in rainy conditions you need a waterproof jacket, while for backpacking in summer your first priority will be the breathability of your clothes. Fabric technologies make all this possible.
So, as we said, today we'll compare two fabric technologies, Gore-Tex® and Dermizax™. We'll look at their features and see which would be the better choice and when.
Let's begin!
Contents:
1. Gore-Tex® Fabric Technology
If you're a passionate outdoor enthusiast, you probably know Gore-Tex as you have likely come across it in your favorite outdoor brands' products. We have previously reviewed Gore-Tex here.
Every famous outdoor company uses it in its clothing and gear. The North Face, Patagonia, Salomon, Arc'teryx – all of them use it in many of their products.
Gore-Tex is used in different fields but when it comes to outdoor activities, it's mainly used in jackets and footwear to make them waterproof and breathable.
Image: waterproof fabric
Gore-Tex was invented in 1969 and it's made of expanded PTFE or ePTFE.
Expanded PTFE is an improved version of PTFE and it was discovered by Bob Gore in 1969. The PTFE material (Polytetrafluoroethylene, also commonly known as Teflon) was discovered by mistake in 1938 by Roy Plunkett and in the following years, it had already revolutionized the plastics industry by introducing new innovations.
The ePTFE material used by Gore-Tex is made of billions of micropores that allow sweat vapor to escape the garment while at the same time preventing outside water from getting in.
Gore-Tex is also very durable, so perfect for outdoor activities, and this is again thanks to the ePTFE material.
We can think of Gore-Tex as a material with a threefold nature:
it is a membrane with billions of micropores, making it breathable and water-resistant/waterproof;
it is a laminate because it is often attached to other layers of fabric in different types of garments;
and it is a fabric technology because it can be constructed in different versions with various performance levels, suitable for different purposes and use cases.
Image: Gore-Tex threefold nature
The Different Versions of Gore-Tex®
Being a technology, Gore-Tex can be designed in many different versions for various outdoor activities and sports. And over the years, its parent company has created and launched many of these versions.
Gore-Tex has two main ranges:
Inside the Original range, we can find several options. Some of them are:
Paclite, as the name suggests, is light and packable, and can be used every day (we have reviewed Paclite here);
Active comes with high breathability and is light, ideal for sports with a high intensity of movements;
Pro offers high protection, it is durable and rugged, and it can protect you in extreme conditions;
Shakedry offers high water repellency, it's light and breathable, and its ideal sports environment is running or cycling in the rain (we have reviewed Shakedry here).
DWR Coatings
Before we move on to the next paragraph where we'll talk about Dermizax, let's complete this Gore-Tex overview with a few words about DWR coatings.
Gore-Tex uses DWR coatings on the outer layer of the garment on some of its versions, mainly for jackets, to improve their water repellency.
"Classic" DWR (durable water repellent) coatings are not environmentally friendly materials so recently, Gore-Tex has been trying to move away from them and substitute them with DWR materials that are less harmful.
DWR coatings also tend to lose their water-repellent properties over time and need to be re-applied to the garment.
Image: a close-up of a waterproof Gore-Tex jacket
2. Dermizax™ Fabric Technology
The first Dermizax membrane was launched in 1995 by Toray Industries, a large Japanese chemical company with a long history starting in the 1920s.
Dermizax is a waterproof and breathable membrane made of polyurethane (PU).
It differs from Gore-Tex mainly for its construction because it is not microporous, although some versions are, but relies on the hydrophilic nature of its molecules to transport sweat vapor from inside to the surface of the membrane where it leaves the garment, thus giving it good levels of breathability. In this case, the speed of transportation of the water vapor to the surface is key.
In simple words, hydrophilic means a material with an affinity for water, so it "attracts" water. The contrary is hydrophobic, a material that repels water.
This was the original construction of the first version of the Dermizax membrane – without pores and hydrophilic.
However, just like Gore-Tex, over the years Toray has created many other versions suitable for different outdoor activities. It has mixed hydrophilic and hydrophobic materials and has also added microporous membranes.
Due to its construction, Dermizax's breathability is at maximum levels when the person wearing the garment sweats a lot due to intense activity, and the weather is cold and dry. On the other hand, usually, the breathability of hydrophilic membranes suffers in hot and humid conditions.
Just like Gore-Tex, Dermizax garments use DWR coatings.
Dermizax is used mainly in skiing, snowboarding, climbing, and mountaineering gear. It's positively reviewed by many users for the fact that it has an elastic and comfortable feel.
This video will be loaded from YouTube.com, a third party. If you click "Play", you accept their terms of service, and their use of cookies.
The Different Versions of Dermizax™
As we said, Dermizax comes in many versions for various activities. Some of them are:
Dermizax, the original breathable, waterproof fabric suitable for a range of sports;
Dermizax EV, built for more intense activities, has a higher level of breathability;
Dermizax NX, adds even more breathability, ideal for intense sports in extreme weather conditions.
We'll see the actual levels of waterproofness and breathability in the next paragraphs where we'll compare them to those of Gore-Tex.
Brands that Use Dermizax™
Since Dermizax is less known than Gore-Tex, we thought that maybe you'd be interested to know some of the outdoor brands that use it:
3. Comparison: Gore-Tex® vs Dermizax™
With the overall descriptions of these two fabric technologies out of the way, and with a general understanding of how they work, we can now focus on the actual comparison.
Which of the two will be better in each of the categories below? Read on to find out!
Want a quick overview? Here is an illustration of their performance levels:
Waterproof Rating
Waterproofness is one of the most important features of outdoor clothing and gear. You need a waterproof jacket to protect you from the rain when you're hiking in the mountains in the middle of nowhere.
Dermizax has a declared waterproof rating of 20.000+ mm water column.
On the other hand, Gore-Tex can reach a 28.000+ mm water column rating in its most protective versions.
So, Gore-Tex is slightly better in this category.
However, the construction of the garment will play an important role in this case, since the two membranes are almost equivalent. So, the type of seams, the type of zippers, the presence of a hood, etc. will be important.
This video will be loaded from YouTube.com, a third party. If you click "Play", you accept their terms of service, and their use of cookies.
Breathability and Wind Resistance
When it comes to breathability, both membranes are renowned for being very breathable.
Gore-Tex's breathability rating starts at 15.000 g/m2/24h and can reach levels of 25.000 g/m2/24h on some of its versions.
Dermizax starts at 10.000 g/m2/24h and goes up to 50.000 g/m2/24h on its Dermizax NX version.
So, in this category, Dermizax is better.
But even in this case, many outdoor enthusiasts highlight the importance of the jacket/garment construction. For many of them, it's important to have "physical" breathability points in the jacket from where the sweat vapor can escape faster, such as pit zips and zips inside the pockets.
Moving on to wind resistance, both technologies have windproof versions.
Durability and Comfortability
Gore-Tex is renowned for being extremely durable thanks to the use of ePTFE material. Dermizax is also very durable and long-lasting. We have a draw here.
When it comes to comfortability, as we said before, Dermizax is appreciated by its users for being stretchable and providing a comfortable feel.
On the other hand, Gore-Tex is known for being stiff and non-stretch. So, Dermizax wins. Even though, Gore-Tex has recently launched more stretchable versions such as Gore-Tex Pro Stretch.
Price
Both are pricey, but this is to be expected from high-quality, technical clothing which also lasts for many seasons.
In any case, the outdoor market nowadays has a wide range of famous brands offering outdoor gear made of these two membranes. And many of these brands have sales from time to time, so it'll not be too difficult to find equipment suitable for any budget.
Which is Better?
Both are great fabric technologies used by the best outdoor and sports brands on their clothing and equipment.
As we saw, Gore-Tex is slightly more waterproof while Dermizax is more breathable. In addition, Gore-Tex is known to be a bit stiff, and Dermizax is stretchable and more comfortable.
So, based on these characteristics, now it should be easier to make a decision depending on what you need from your garment.
But overall, based on many customer reviews, these two membranes are quite equivalent for the majority of outdoor sports and activities, and experience levels.
So your choice will also be influenced by many other factors such as design, price, brand preference, etc. rather than only relying on a few points of difference in waterproof rating.
And that's it for this comparison! What do you think? Which of these two technologies would you choose? Let us know in the comments.
– – – – Designed for backcountry, no more snow trapped snappers Adjustable outerhood and inner hood made by Carvico fabric for comfort and warmth Keep you dry at the toughest conditions Perfect for quick cooling Stretchy and keep snow out of your gloves Non-zip elastic snow skirt with adjustable button closure to keep you dry in deep powder Spare goggles and spare lens ready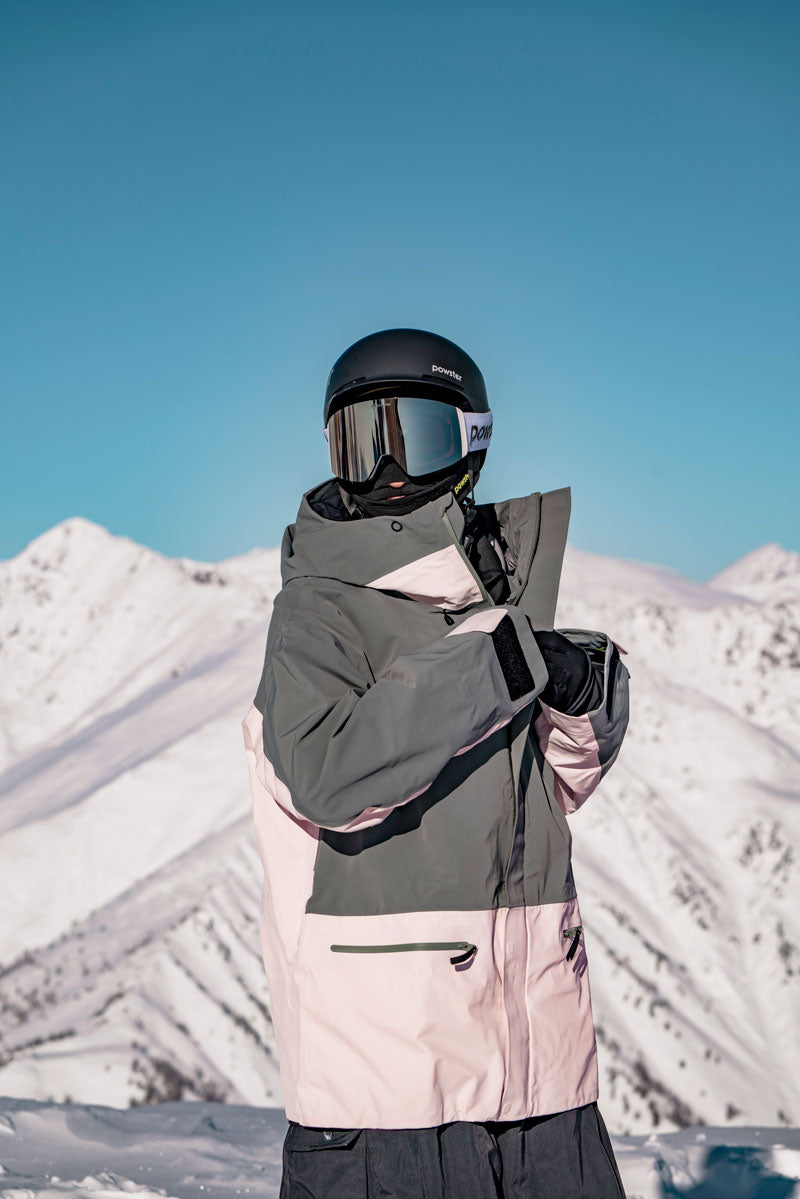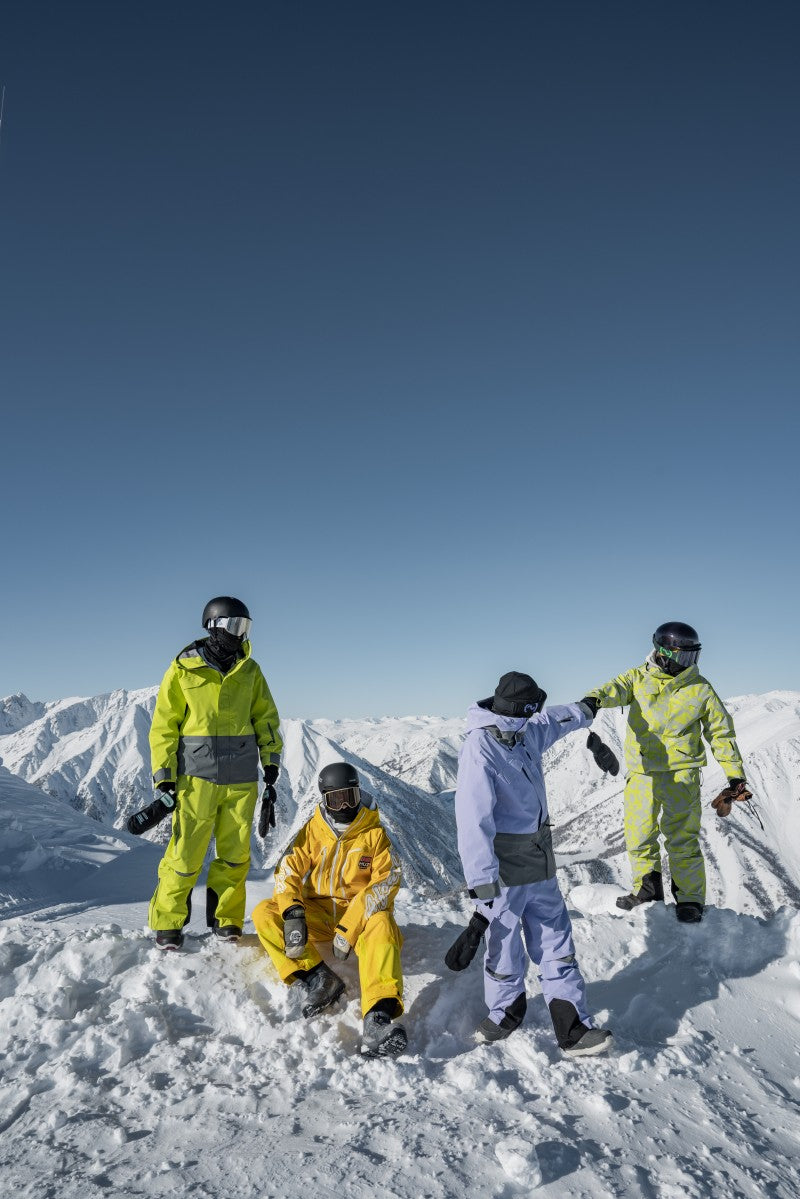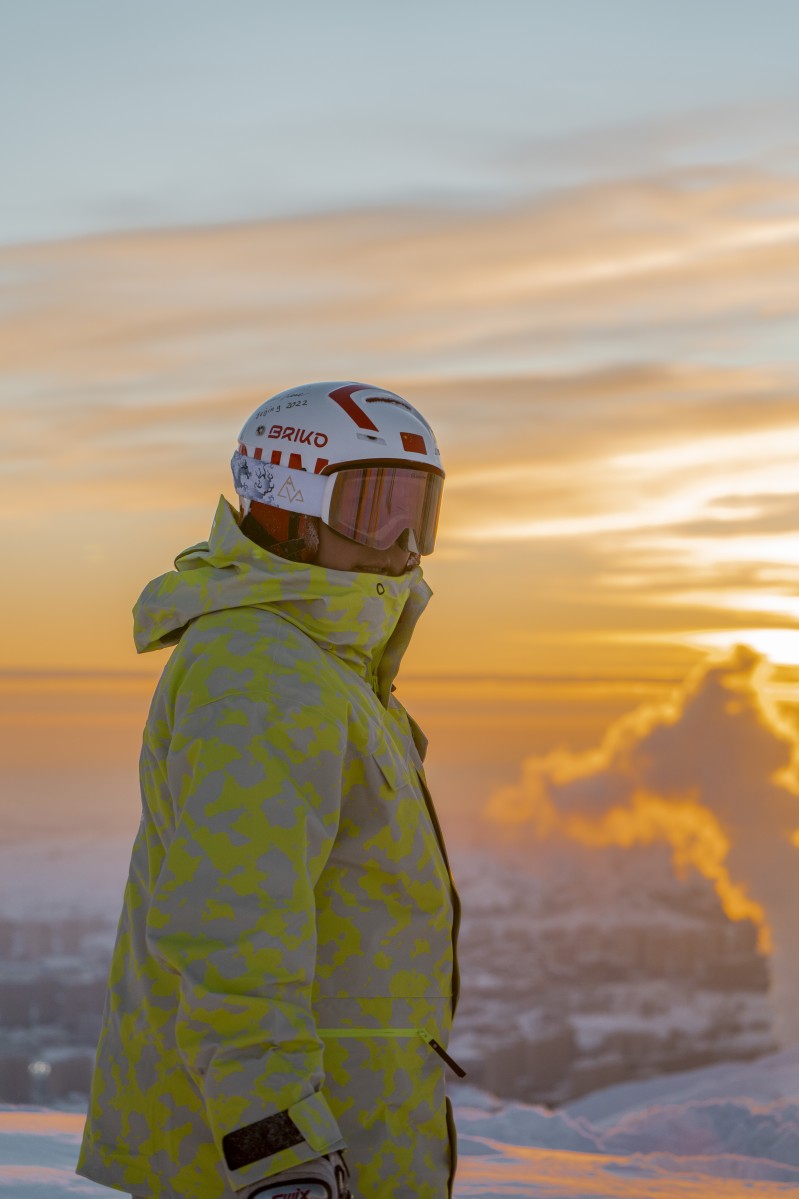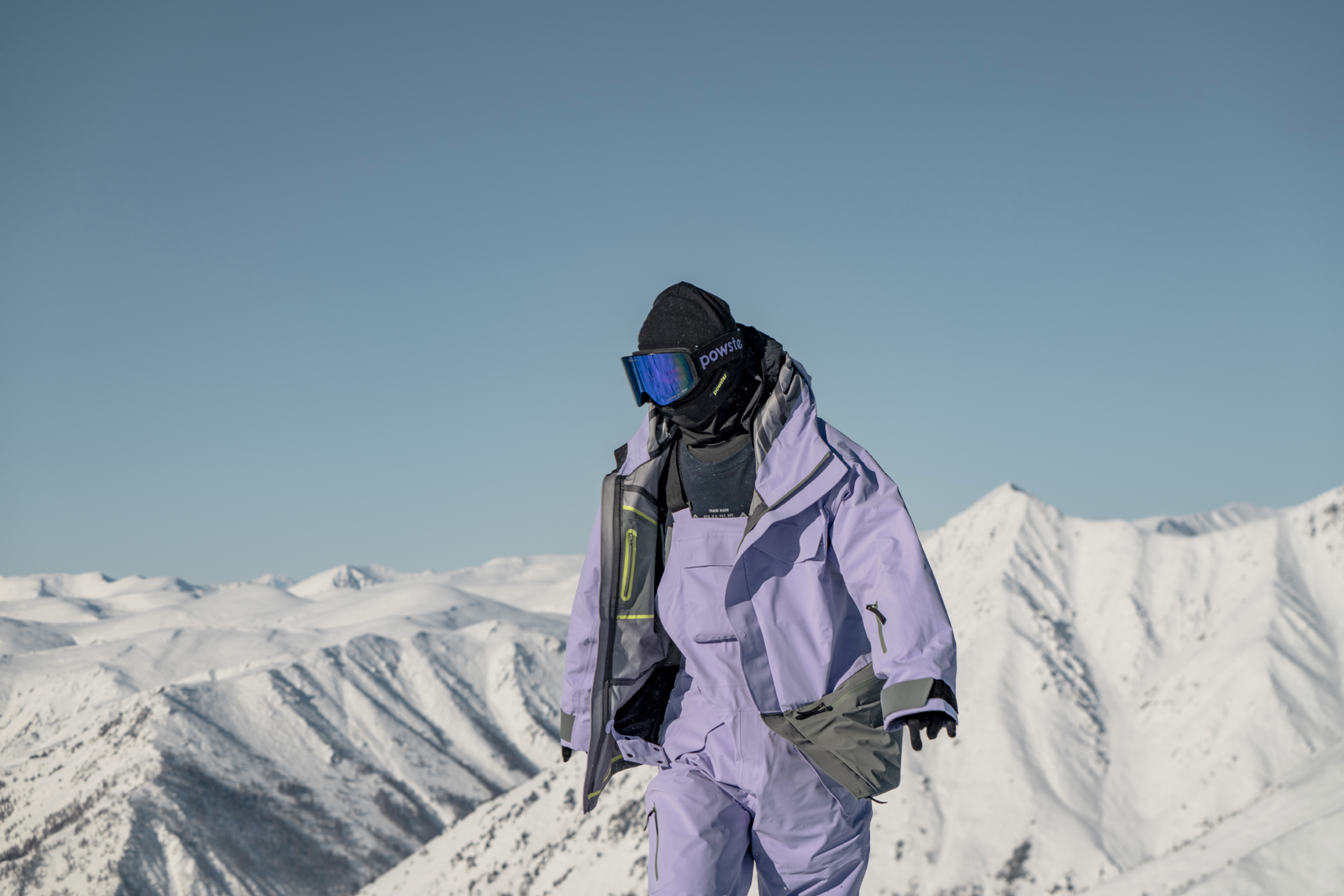 This 3-layer laminated shell offers unparallel water-proofing and breathability. This construct is storm-proof and keeps you dry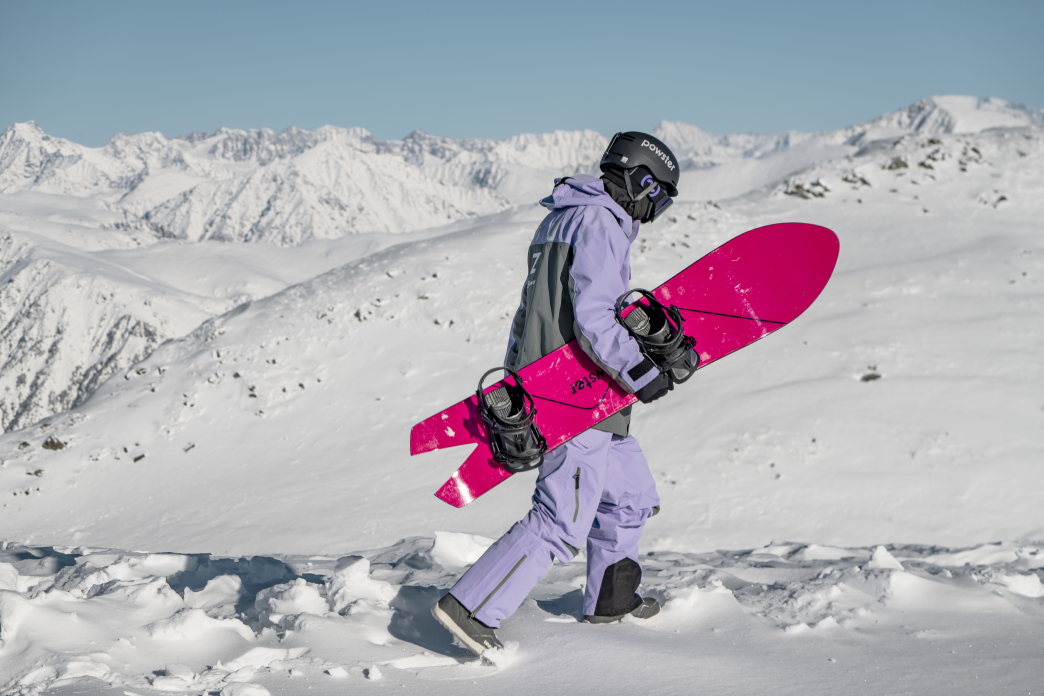 Enhance mobility and comfort for an intense day at the backcountry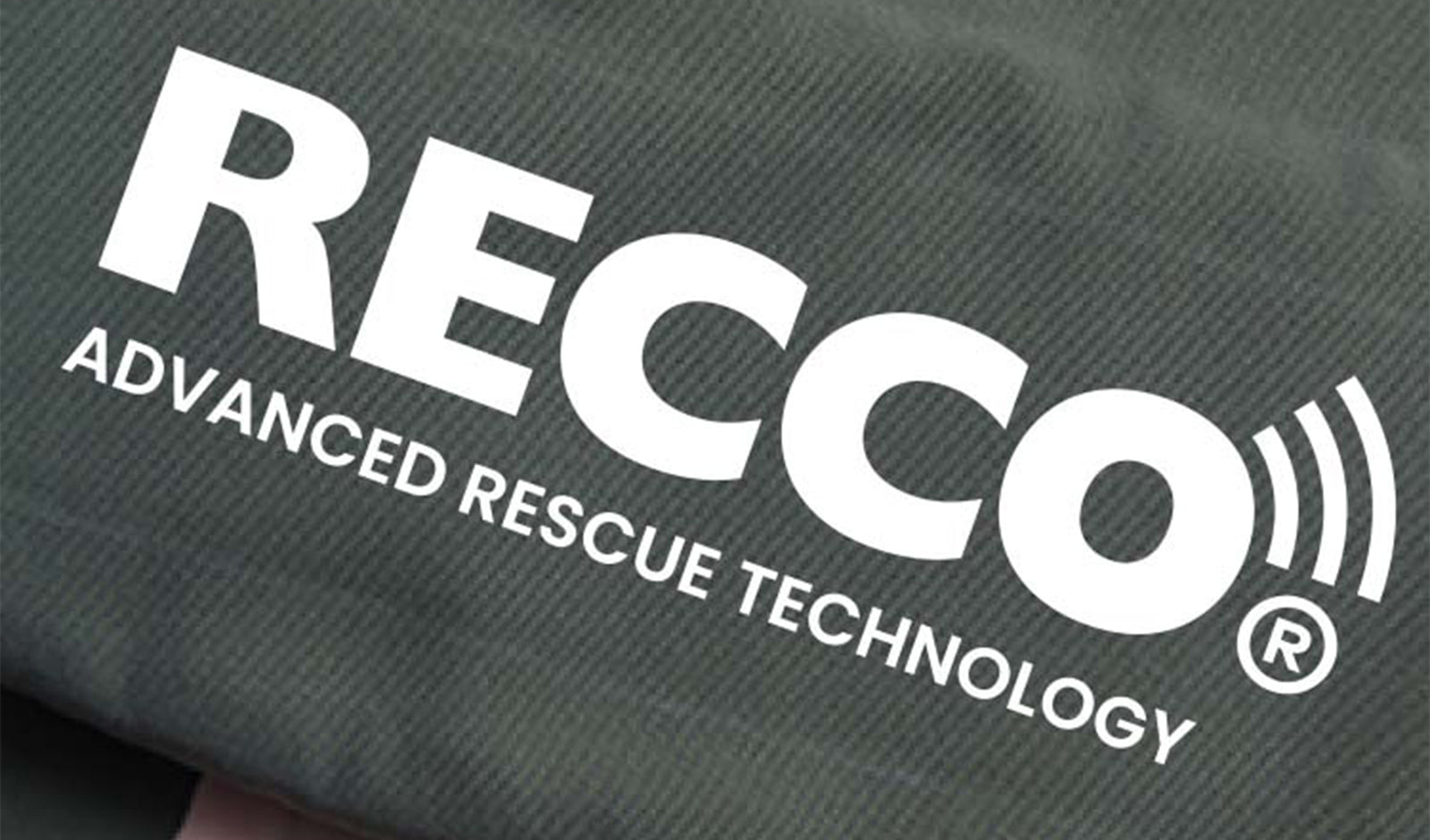 RECCO advanced rescue technology
Makes you searchable by rescue professional worldwide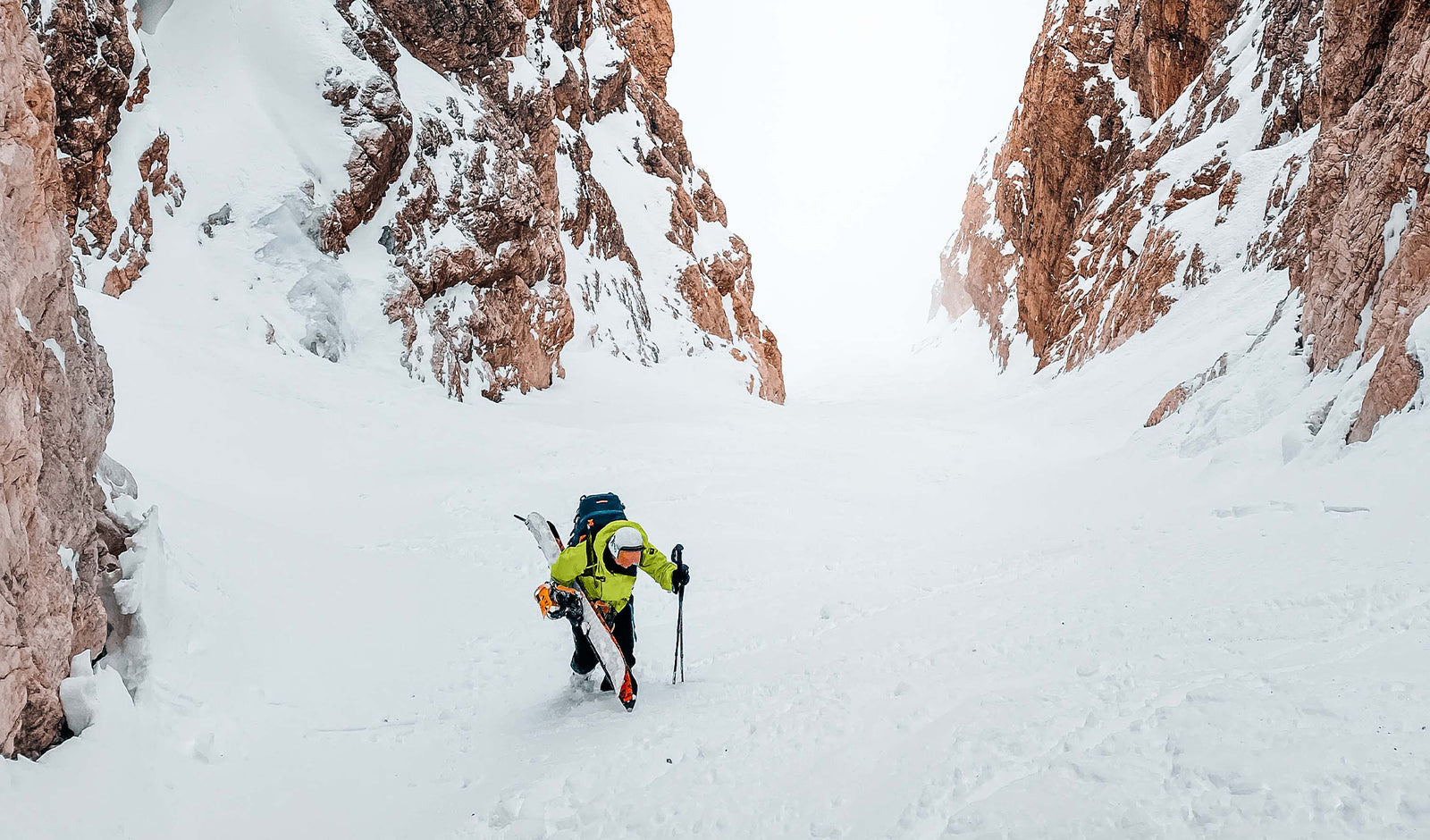 High-performance waterproof fabric.
Back country and blizzards ready/ Keeps you dry and ventilated.
Coping with heavy physical labor involved in snow and powder snow,
high breathability ensures smooth sliding without feeling stuffy or overheated.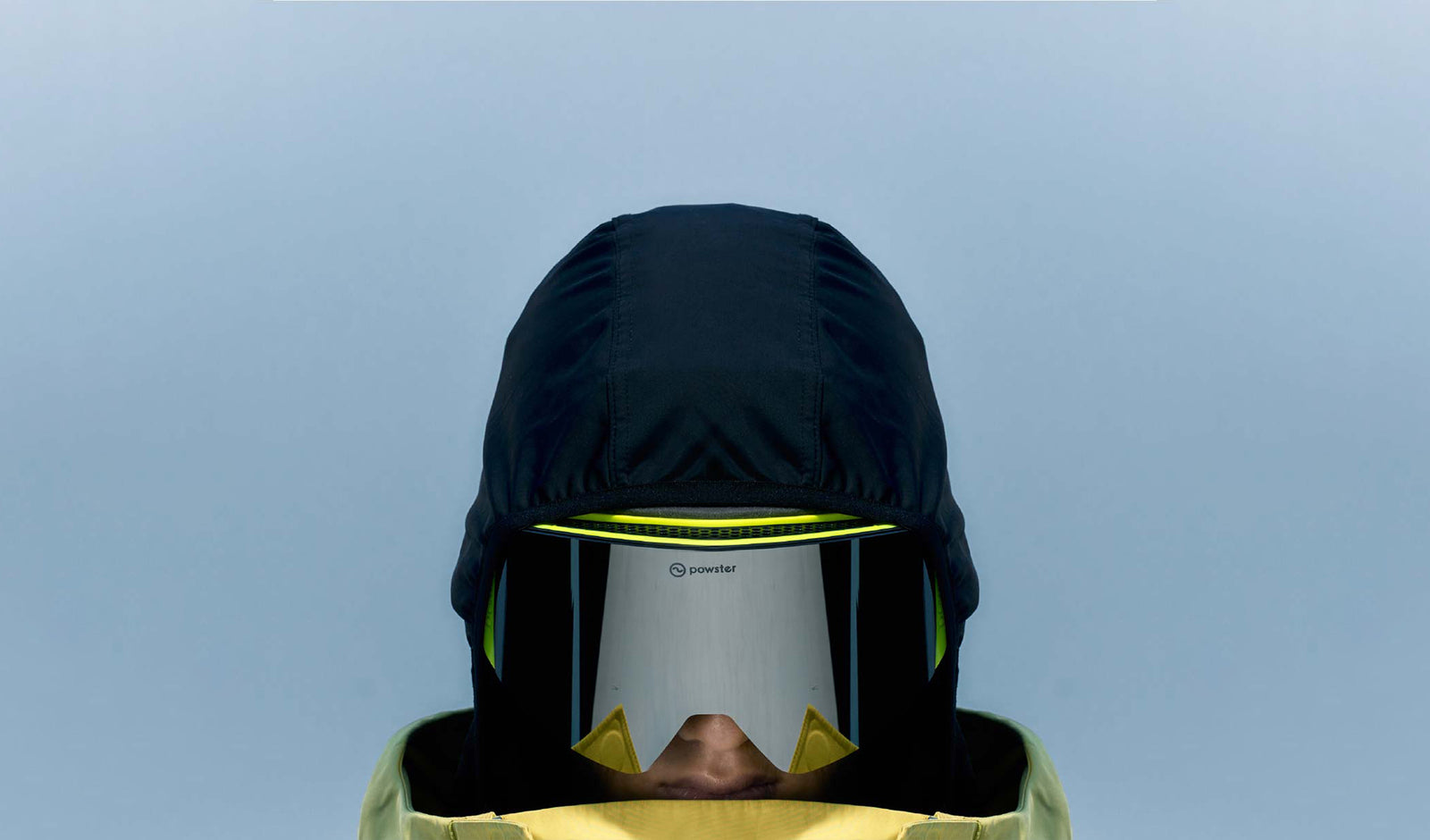 "Blizzhood" double-layer hood
Inner cap design
Made of imported Italian CARVICO SOFTSHELL material
Comfortable and keeps you warm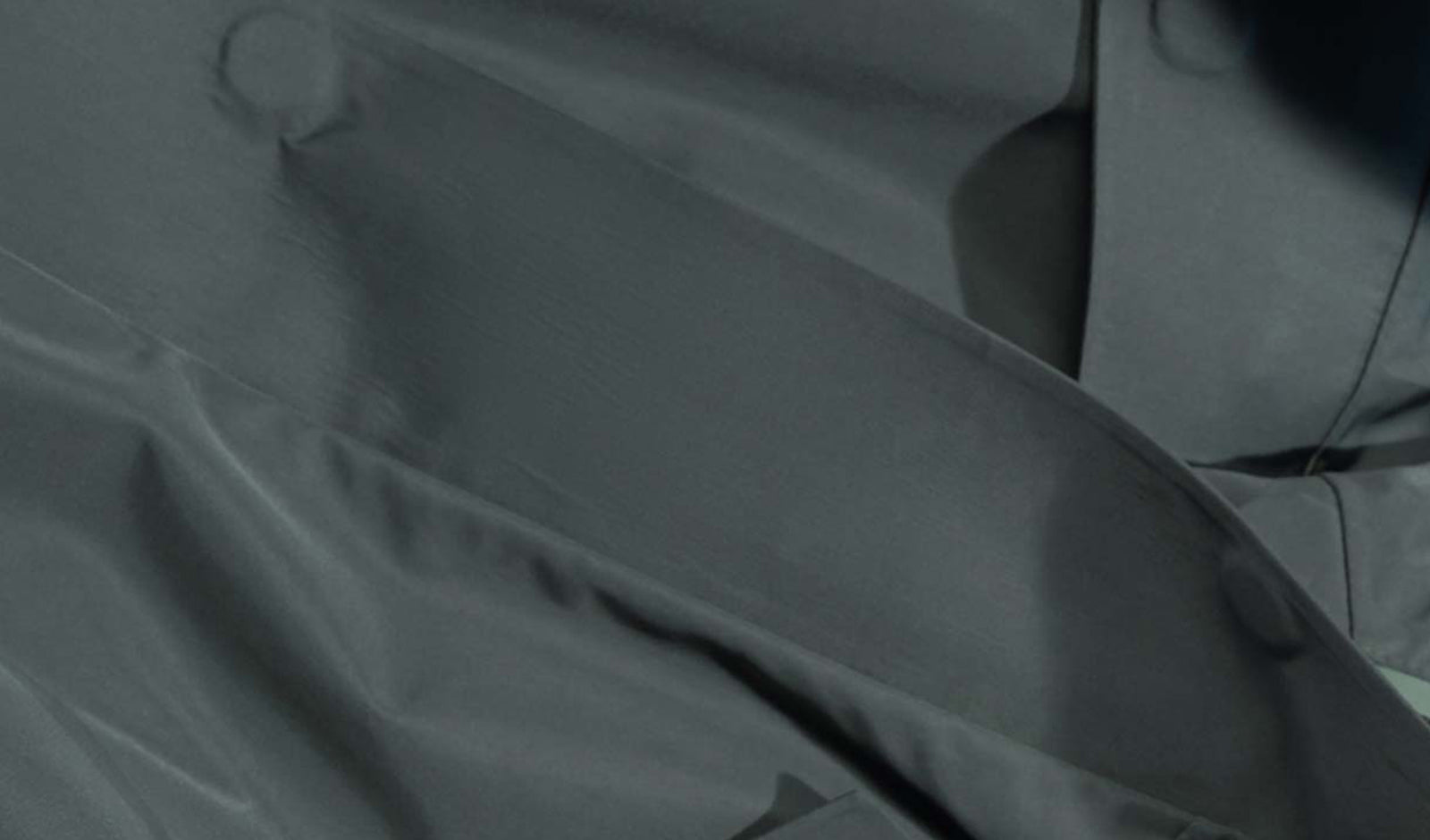 Magnetic front placket design - no more snow trapped snaps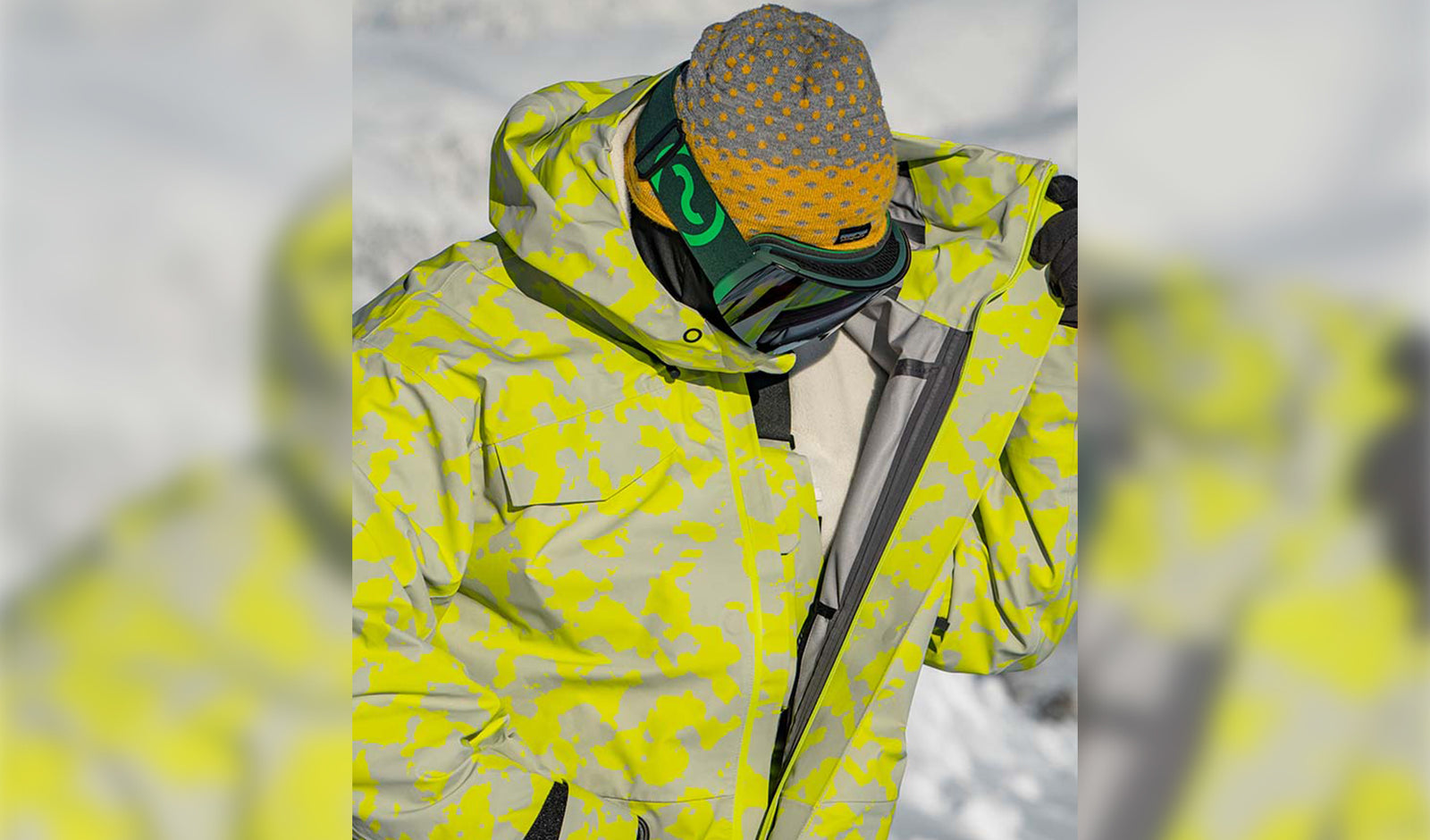 Waterproof zipper
Keep dry in wild snowstorms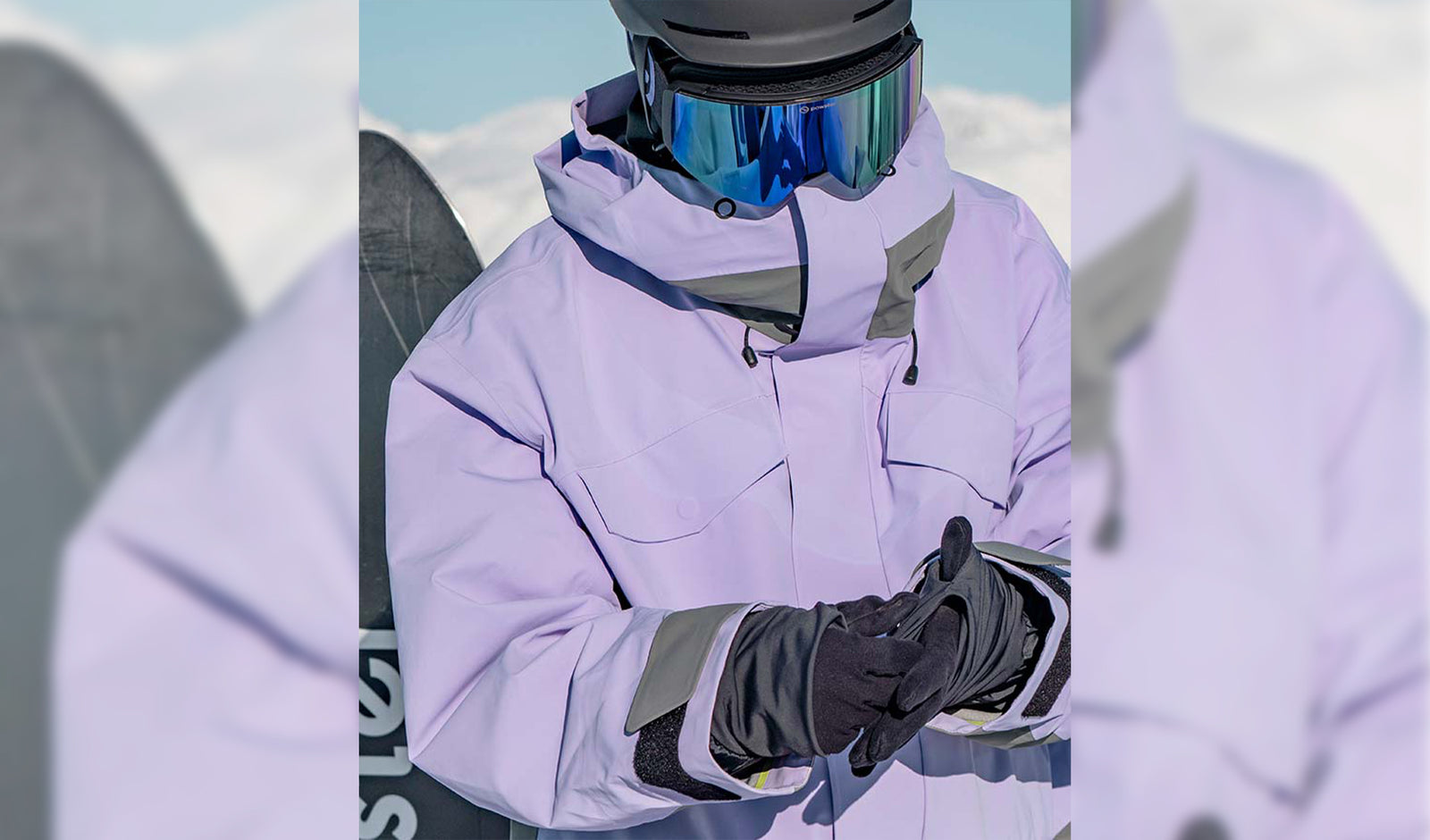 Windproof and snowproof sleeves
Better resist the invasion of wind and snow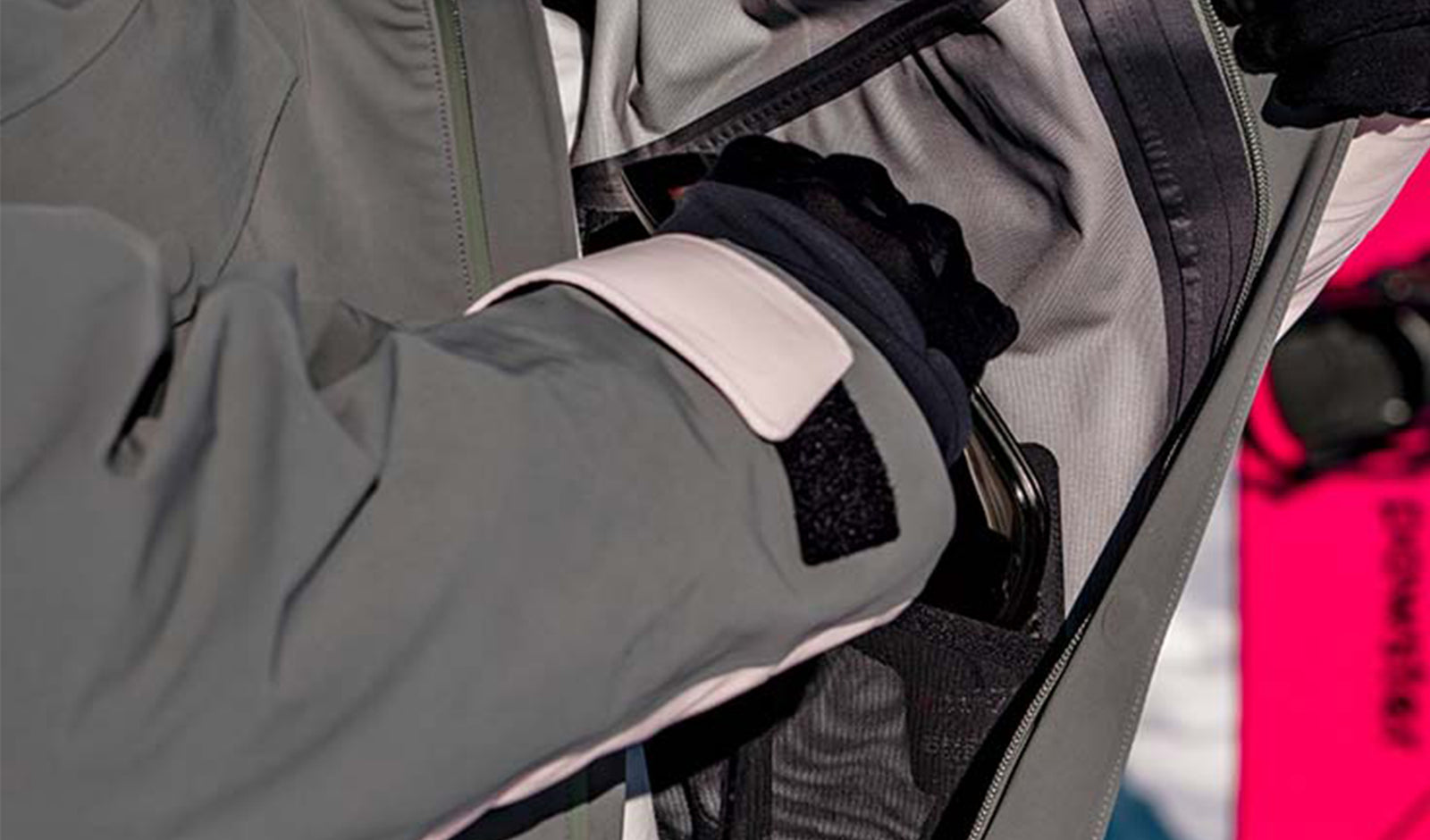 Built-in goggle mesh pocket
Free your hands for greater safety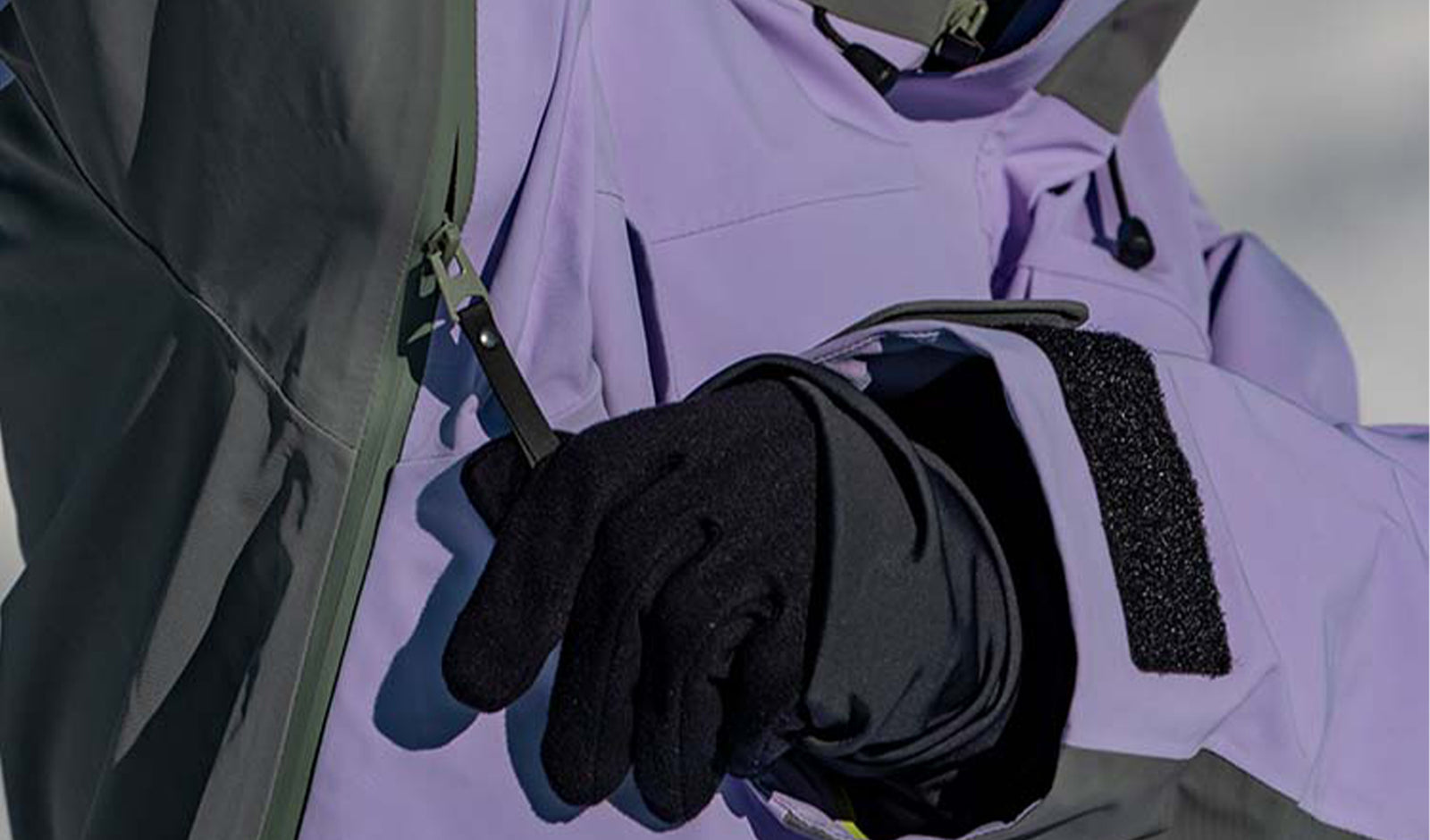 Underarm ventilation
Refreshingly uncluttered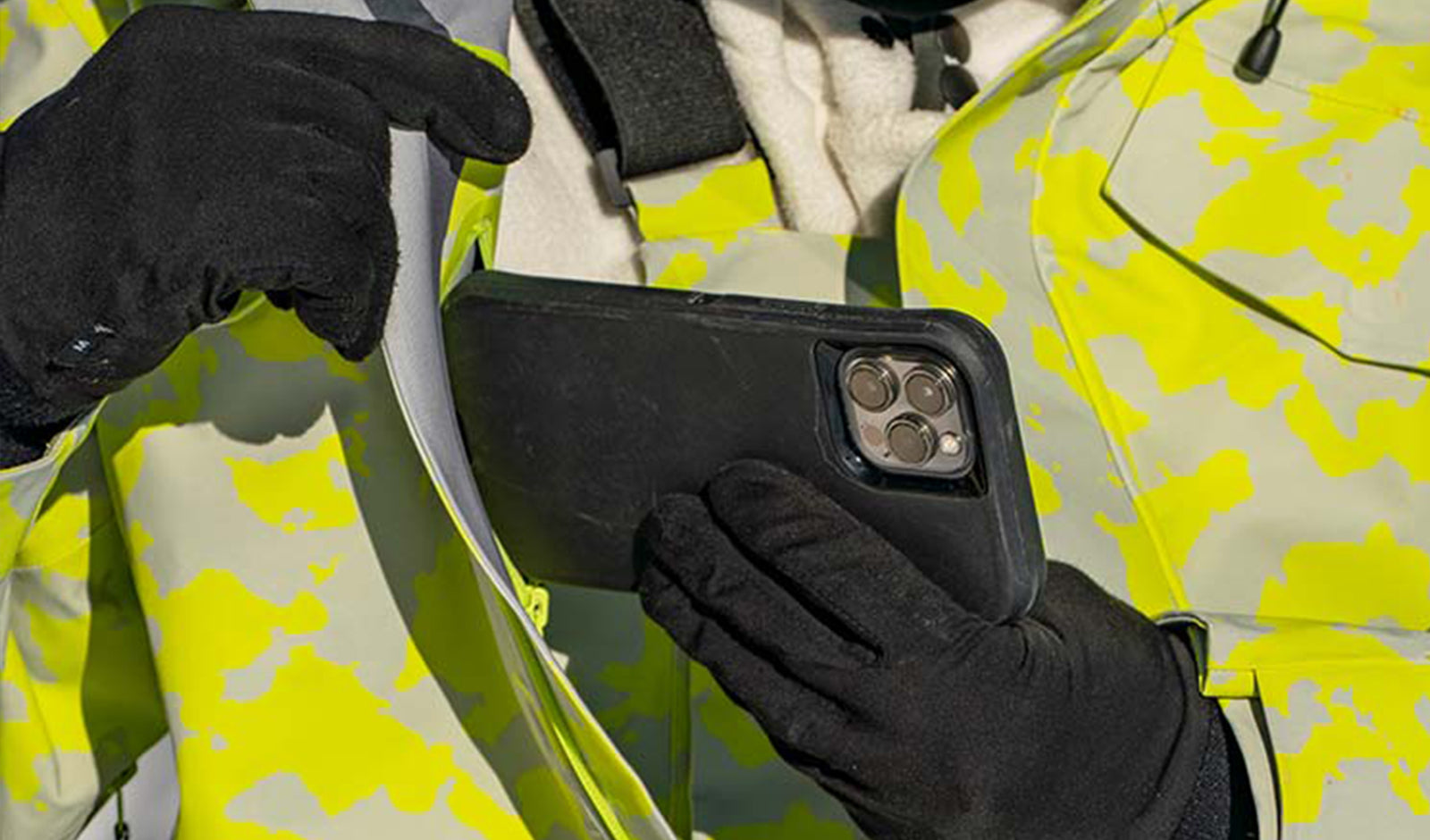 Built-in pockets
Better storage for valuable items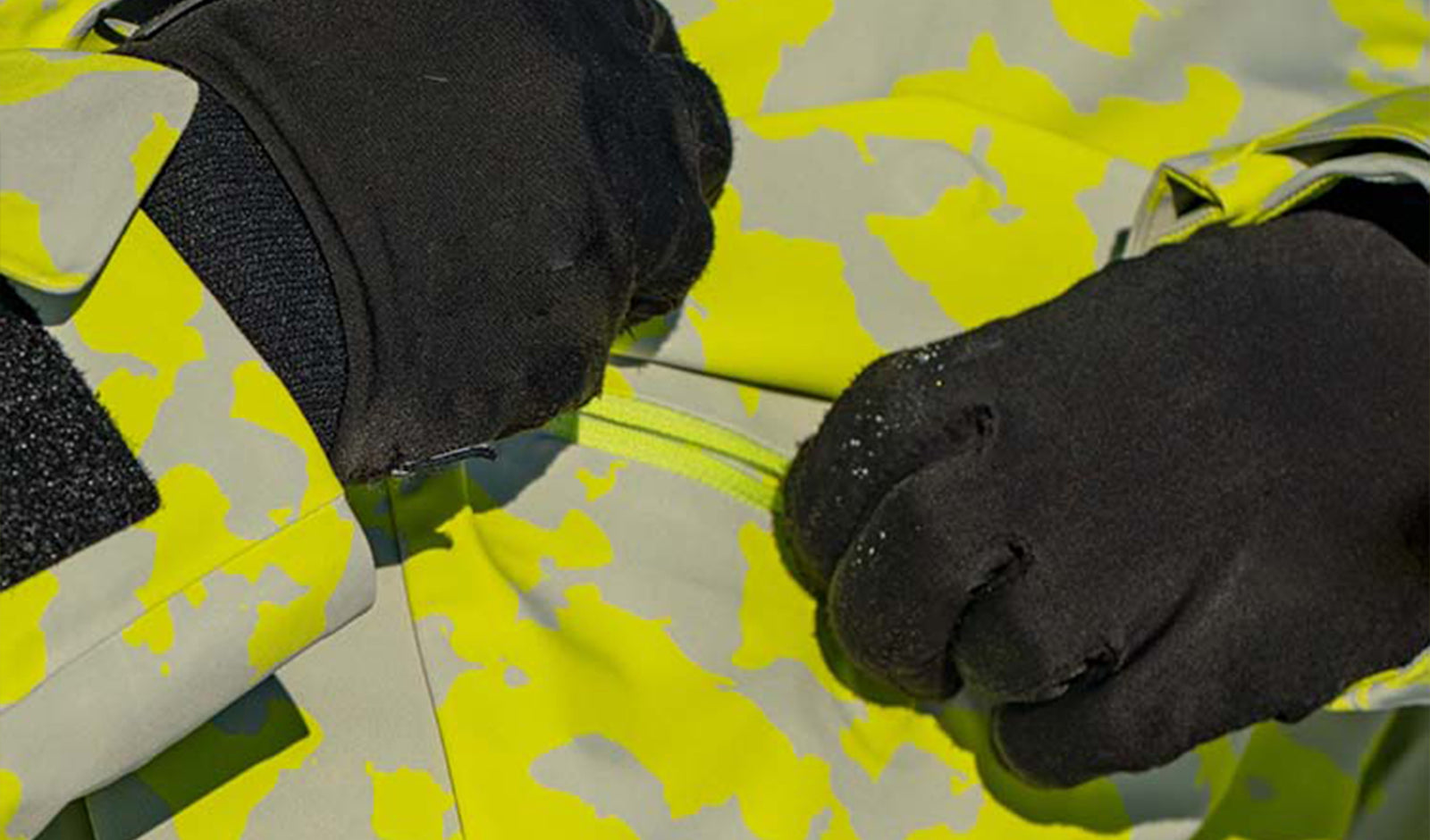 Chest zipper pocket
More storage space
External snow card pocket
Prevents card placement with a quick "click"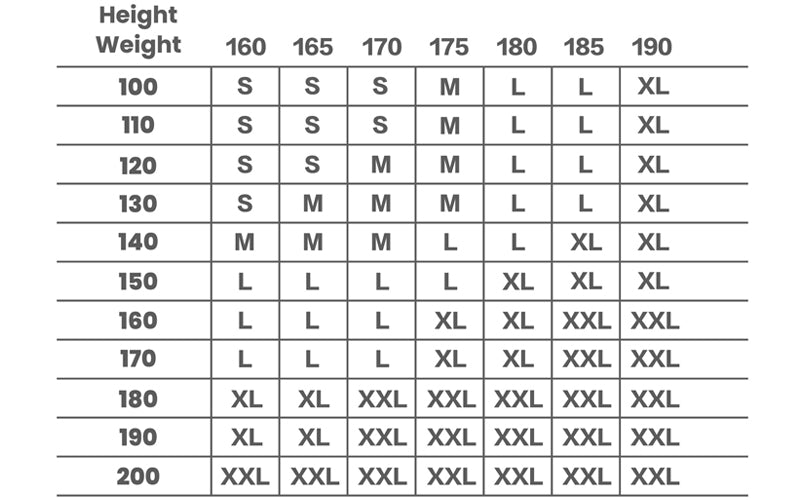 Size runs 1 size too large Note size measurement