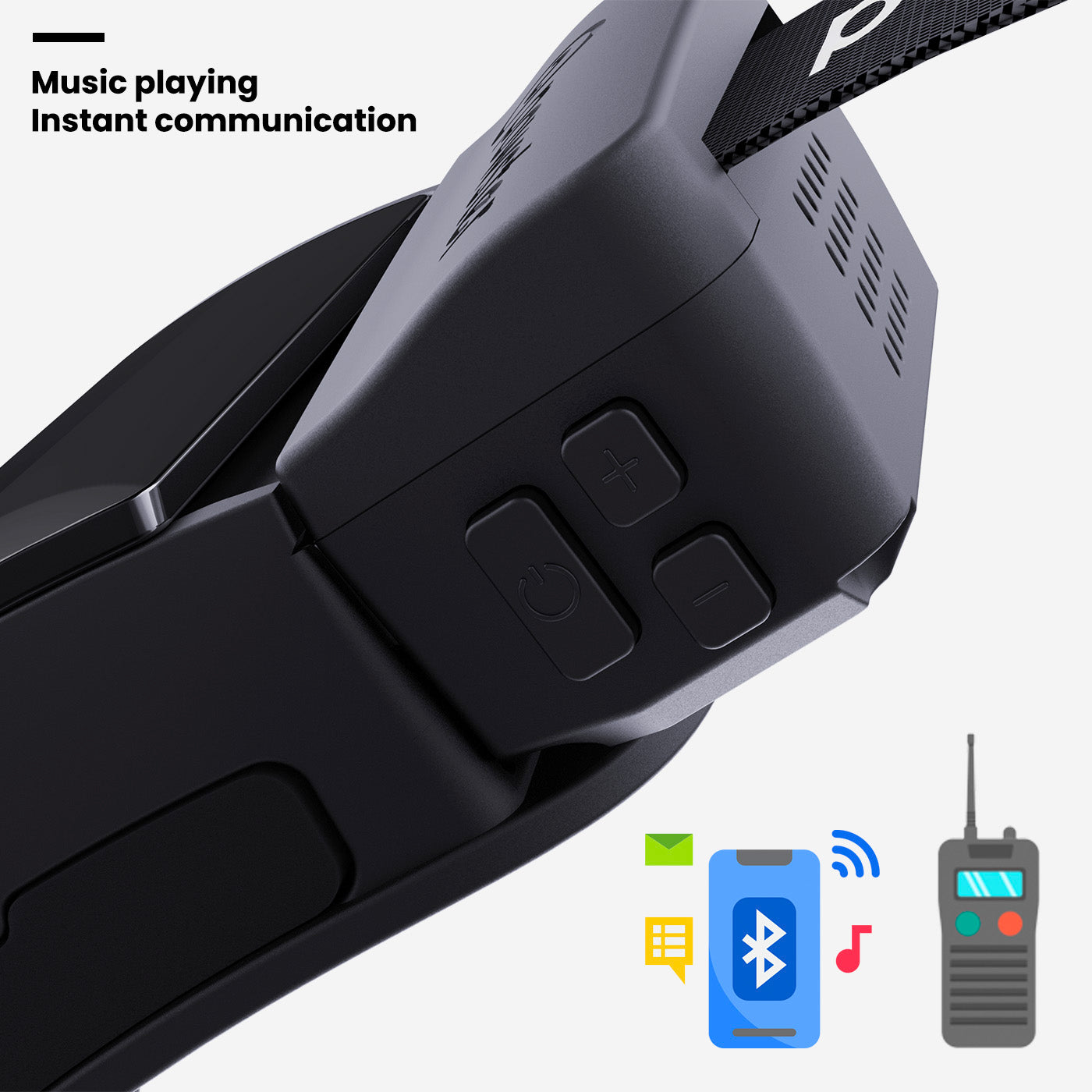 Integrated Bluetooth Headphones and Intercom
Bid farewell to lost earbuds, cumbersome headsets, and strained conversations amidst the exhilaration of skiing. Embrace the joy of unrestricted communication and unburdened enjoyment.
* The option of choosing either a single or dual intercom package is available.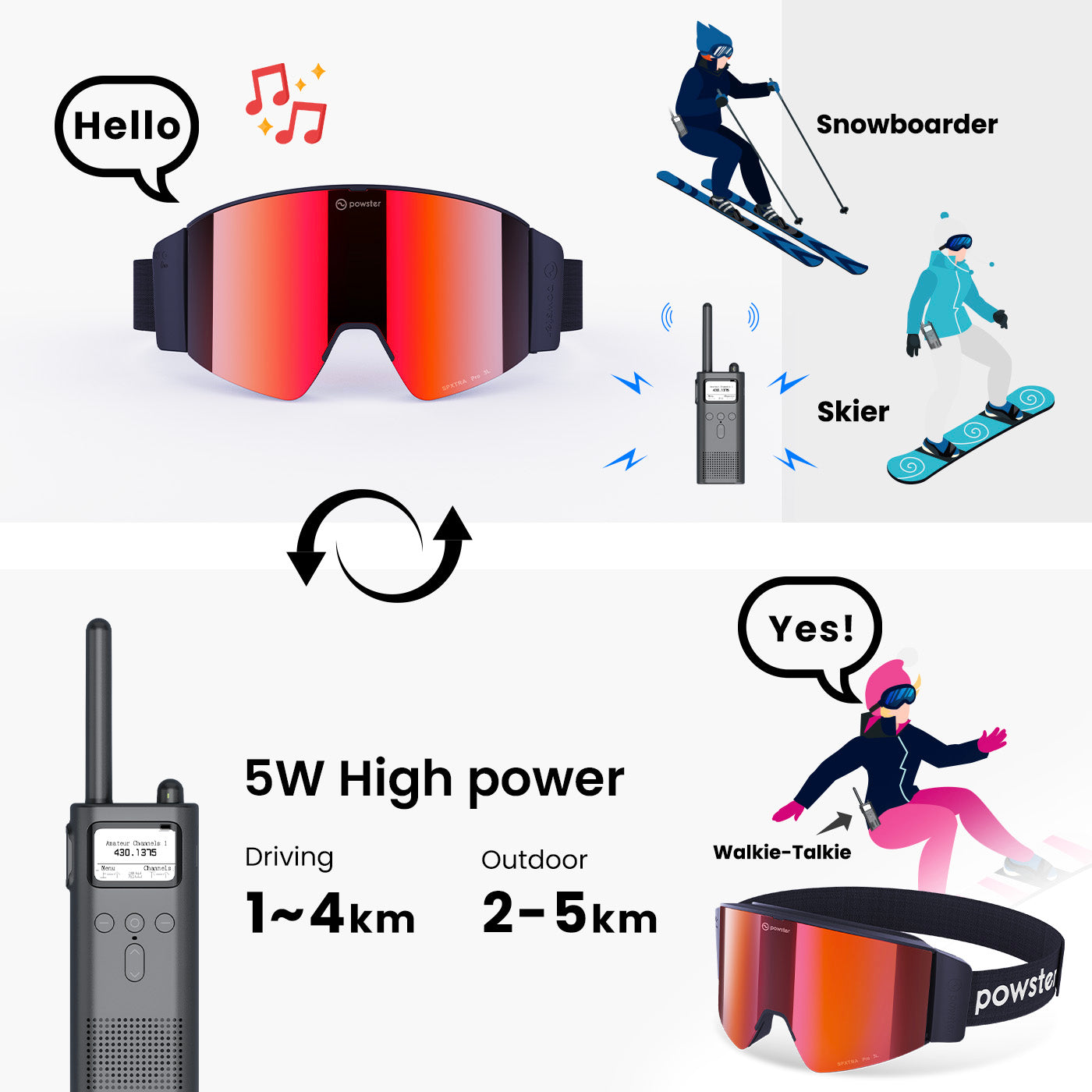 Empowering Intercom System: Easily Keep in Touch
Powster Neo One Goggles are designed to pair with the Powster walkie-talkie, which functions as both a signal transmitter and receiver when connected to the Neo One goggles. The Powster walkie-talkie is also a fully functional device on its own. The goggles have the capability to receive and transmit audio, allowing you to communicate with your companions who carry either another walkie-talkie or Neo One goggles. This system keeps you connected, facilitates information sharing, and enables coordinated actions, ultimately enhancing your snow experience.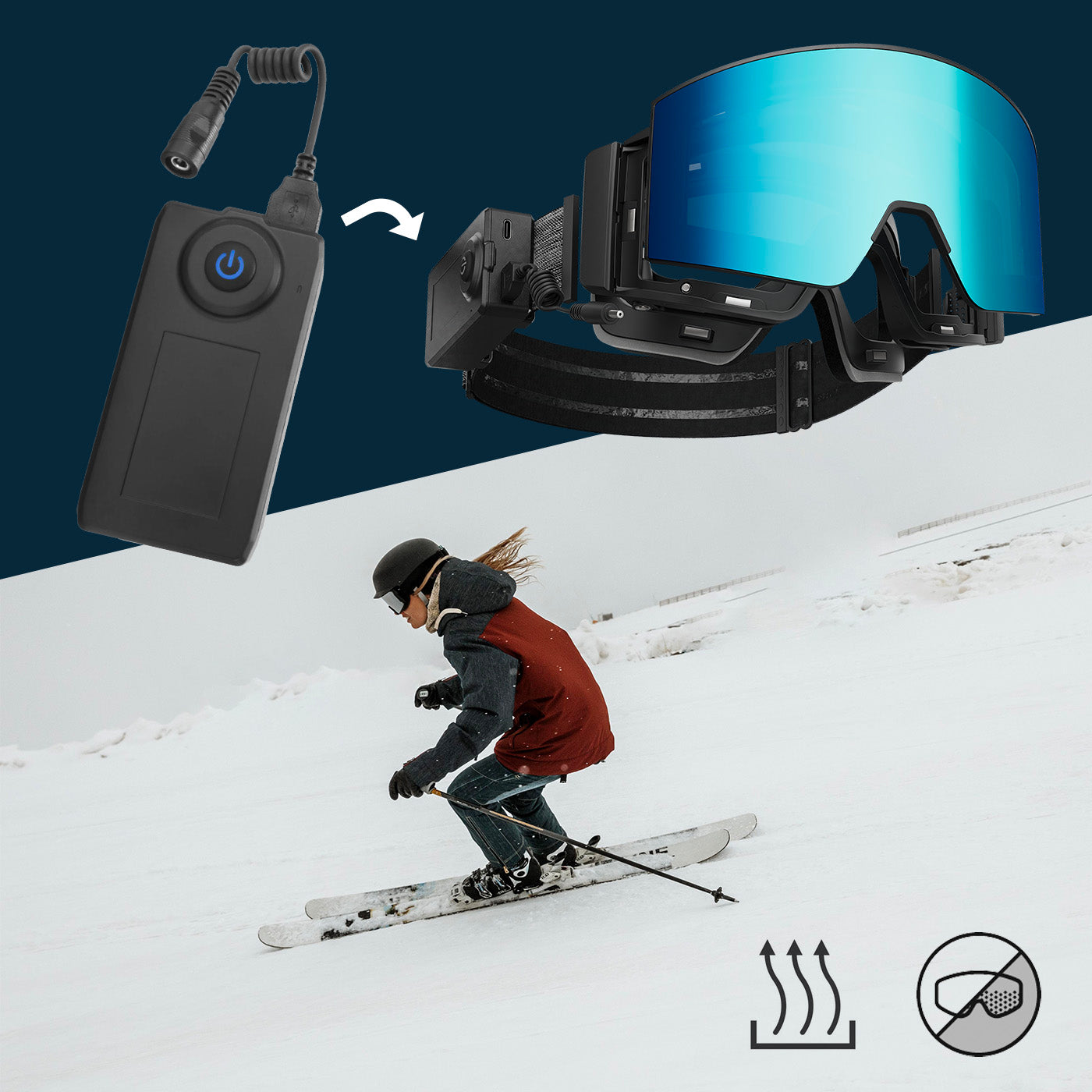 HEATED LENS FOR FOG-FREE CLARITY
Defeat foggy lenses with Powster Neo One Goggles. Once connected to the electric power bank, these goggles become supercharged with heated lens capability, preventing fogging even in extreme conditions or during snowmobiling.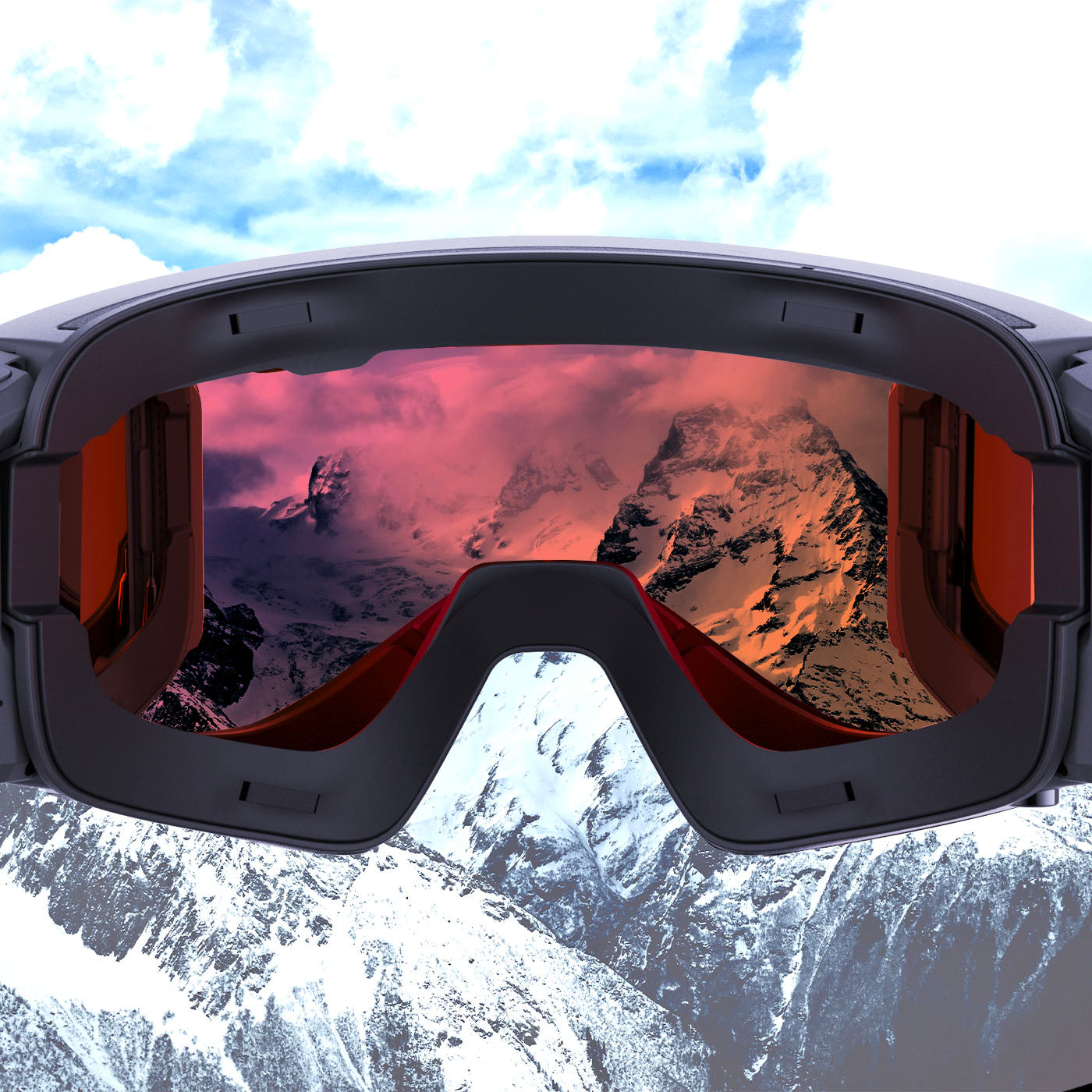 Enhanced Vision with SPXTRA Pro™ Lens
Powster Smart Ski Goggles incorporate SPXTRA Pro™ lenses,which leverage state-of-the-art technologies under the Powster's lens family, enhance vision, providing precise perception of terrain ahead and improved terrain clarity, particularly during white-out conditions.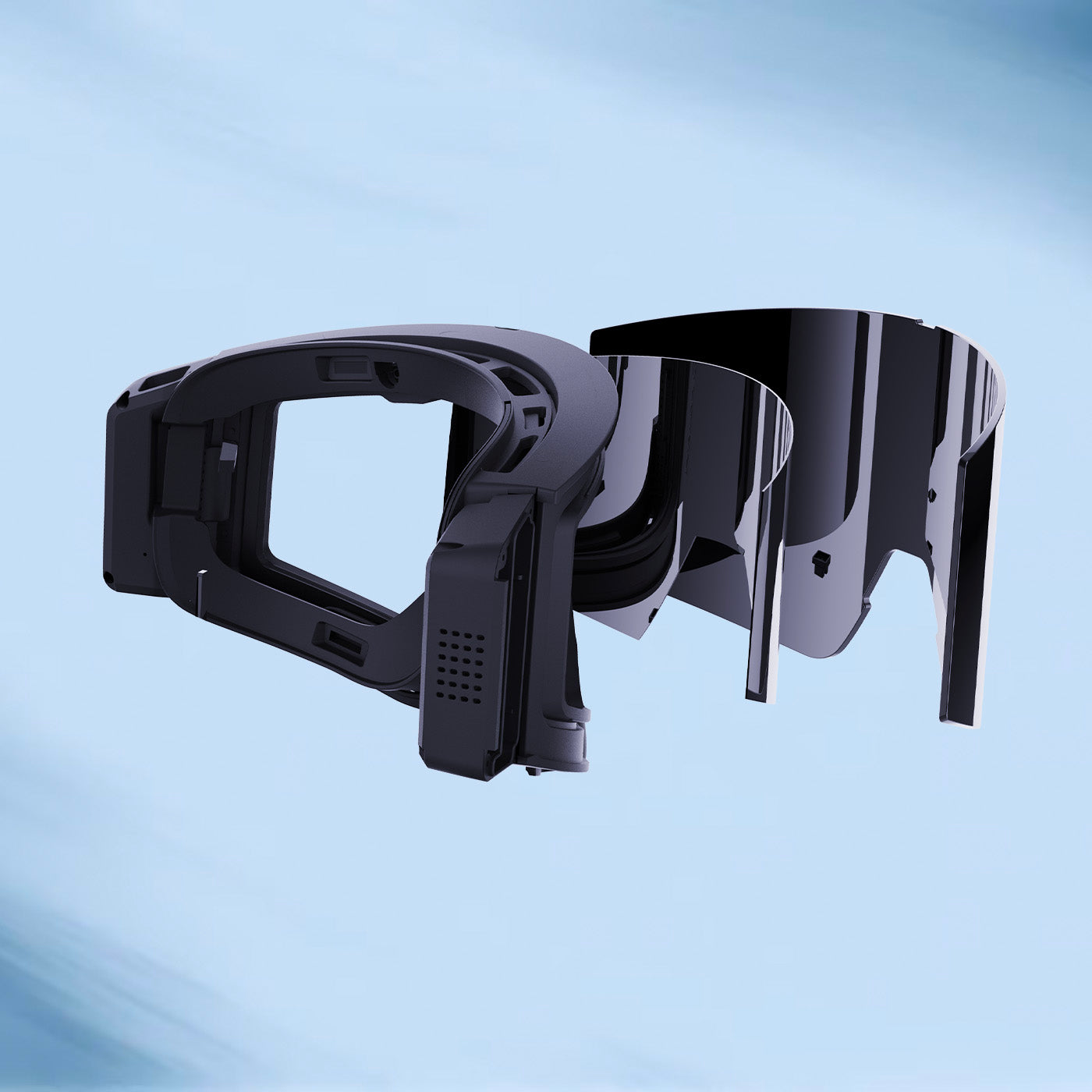 FOG & FROST-RESISTANT DOUBLE LAYER LENS
Each SPXTRA Pro™ lens employs state-of-the-art trible-layer technology, mitigating the risk of fogging or frosting on the rear of the lens.
Powster's modular construct allows you to detach the Bluetooth module or heating battery, facilitating customization for diverse conditions.You can also switch lenses effortlessly using Powster's magnetic attachment system.